Dwight Howard -- Gimme a Show Like T.O.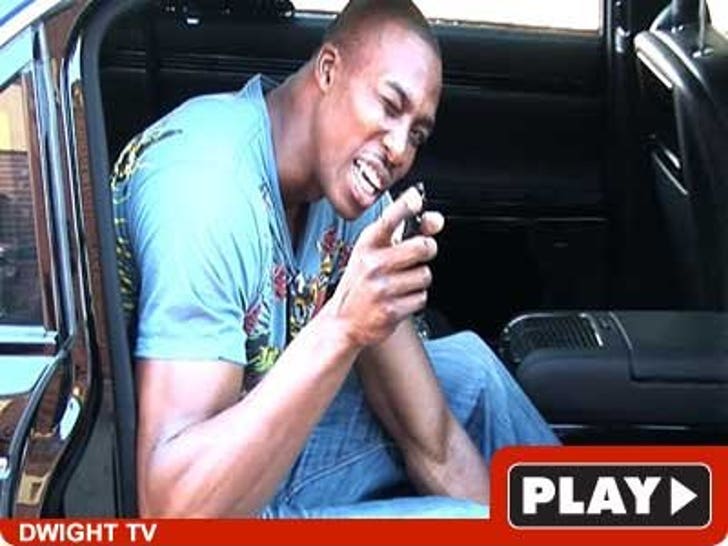 Not-nude NBA star Dwight Howard may play for the Orlando Magic, but he's straight Hollywood all the way.
We caught him outside of the Ed Hardy store in Hollywood where he made three things clear -- that wasn't him in those nude photos (like we said), he's got a better body than Terrell Owens, and he wants his own reality show.
Dwight Howard -- coming this Fall!