Shaq Fights Down at Oscar de la Hoya's Level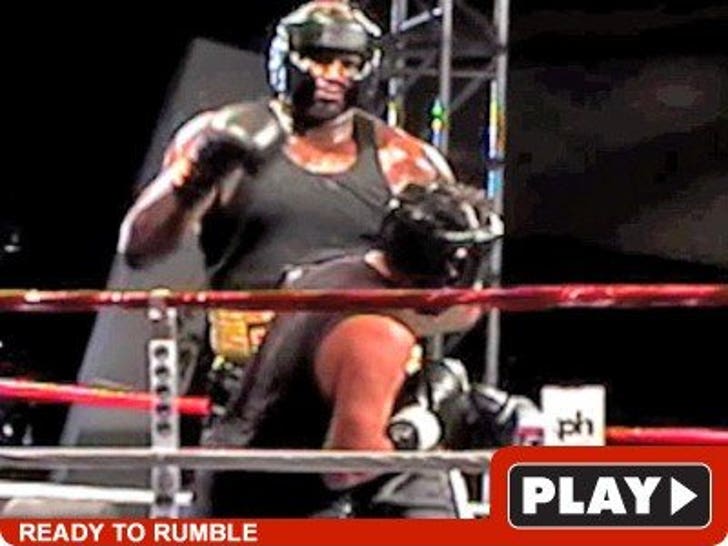 It was hardly a fair fight -- Shaq is 7'1", 325 lbs, Oscar De La Hoya is 5'10", 154lbs -- but the two strapped on the gloves and threw down in Vegas last night ... and the footage is AWESOME.
During the fight at the Planet Hollywood Hotel, the diminutive boxing champion is clearly holding his own against the behemoth of basketball -- even landing a few shots on the big man's grill.
As the for winner -- we're guessing we're gonna have to tune into that "Shaq Vs." show to find out.