Tila & Shawne Merriman -- Before the Fight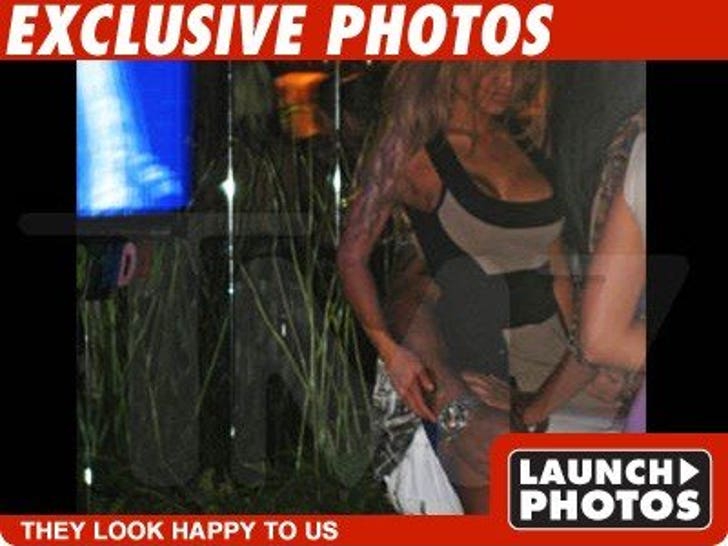 TMZ has obtained photos of Tila Tequila and Shawne Merriman taken just hours before an alleged fight between the two led to his arrest.
The photos were taken at Stingaree nightclub in San Diego at around 1:00 AM. They were taken in a roped off area and Tila was seen giving Shawne lap dances all night long.
A spokeswoman for the club said they were there for a friend's birthday and that "they seemed in good spirits throughout the evening and were enjoying themselves. There was no outward indication of any problem between the two of them."
Tila called the cops on Shawne at around 3:45 AM Sunday after he allegedly choked her when she tried to leave his apartment.