Secret 911 Call After Francis/Jenner Brawl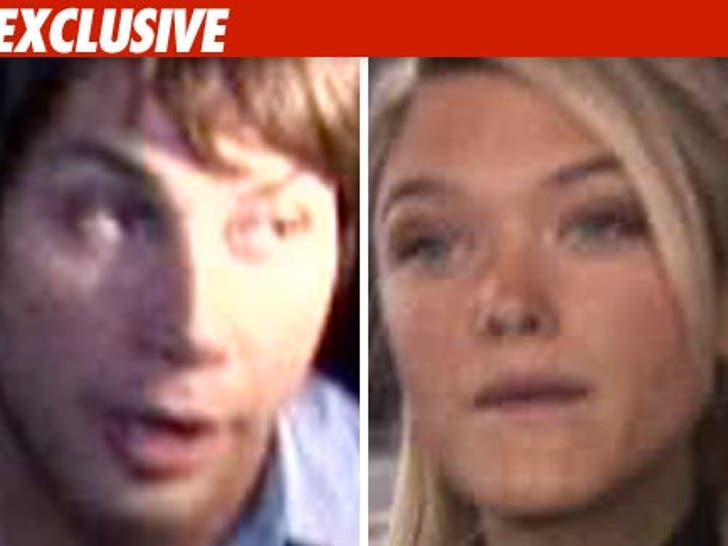 Hours after Joe Francis got into a violent confrontation with Brody Jenner and his gf Jayde Nicole, cops responded to a 911 call that could help authorities determine -- who's lying and who's truth-telling.
The bar fight went down early morning 10 days ago. According to Jenner ... Francis was harassing his former girlfriend Abbey Wilson when Jayde poured a drink on him and all hell broke loose. In the end, Jenner punched Francis in the face and Francis' peeps allegedly returned the favor by tasing Brody.
We've learned just after 8 PM that same day, Wilson called 911, claiming Francis had sent over people to clean out her home. Francis tells TMZ his assistant did indeed pay a visit to Wilson -- along with three other dudes with a moving truck -- and took furniture -- including, ironically, a love seat -- and other stuff away. LAPD officers arrived and acted as peacemaker and allowed Francis' people to haul some of the property away.
Francis tells us he was frustrated because Wilson was "lying" about what went down in the bar. A few hours before the friendly movers arrived, Francis sent Wilson a text message laying out what he says happened, but apparently Wilson wasn't biting. Francis says he was pissed, because while he was seeing Wilson he says he gave her a fortune in stuff -- $100,000 worth of clothes, a Mercedes, a Rolex, even the house she was living in.
Francis tells us he felt if she was going to lie about the incident -- he wasn't going to let her keep all the fabulous parting gifts.
We're told Wilson feels that Francis wanted her to lie about the incident -- especially because Francis could go back to prison if the Feds feel he violated the terms of his early release. She claims when she refused to lie, Francis retaliated by sending "the guys" over to get the goods.