Chris Brown -- There's No Place Like Home
Chris Brown
There's No Place Like Home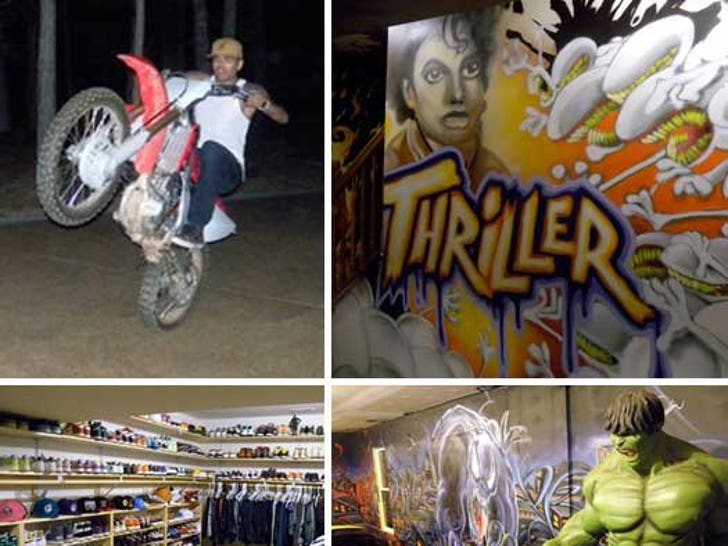 Chris Brown may have to complete court ordered hard labor in Virginia as a part of his penance for beating up Rihanna ... but he's got a pretty cushy place to rest his head while doing it.
Brown recently twittered pics of the home -- filled with enough distractions to last a lifetime -- where he sought refuge after the infamous incident with his former girlfriend Rihanna.
Ironically, part of Chris' hard labor sentence will likely involve graffiti cleanup.