Michael Jackson -- Moving Out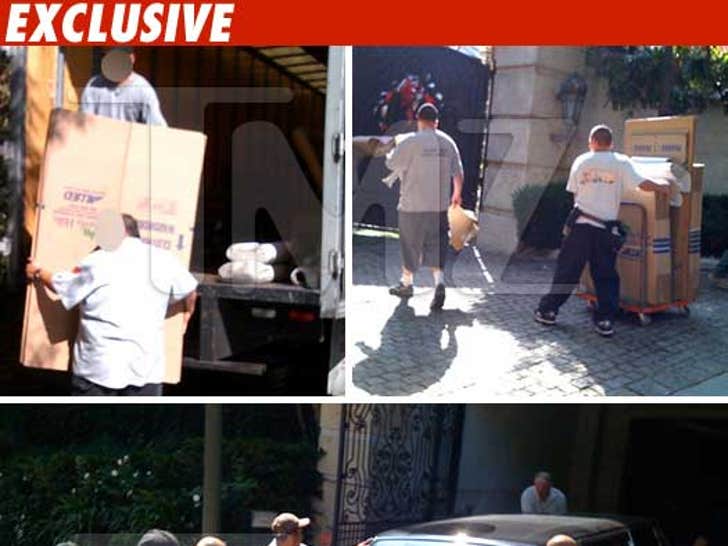 A bunch of movers just showed up to the Holmby Hills mansion where Michael Jackson died -- in an effort to clear the residence of his remaining belongings.
Two trucks showed up moments ago to Jackson's rented L.A. residence -- one for Michael's cars and the other for his property. Workers are currently unloading empty boxes and carting them inside the home.
Earlier this month, a bunch of property was removed from Michael's Las Vegas home -- including three Rolls Royce cars.