Khlomar Wedding Gifts -- Mostly Krunk Junk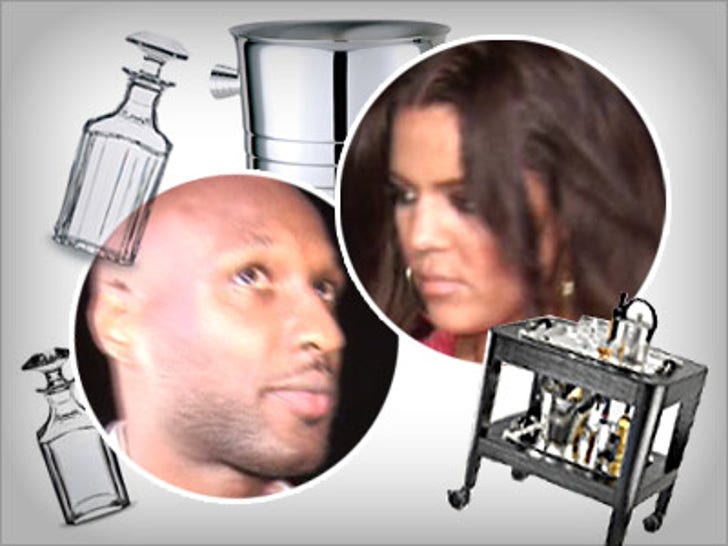 Big surprise -- the couple who kicked off their relationship with a $3,000 bar tab are getting some pretty nice wedding gifts after all ... and nearly all of them are alcohol-related.
Turns out, Khloe Kardashian and Lamar Odom's wedding guests aren't just shopping at Wiliams-Sonoma -- they're also dropping some serious cash at fancy-pants Geary's in Beverly Hills (the Rolls Royce of houseware shops). Here's the list of what's already been purchased:
- Baccarat Harmonie Square Decanter - $1,075
- Grande Champagne Bucket - $750
- Harcourt Square Whiskey Decanter - $985
- Folio Champagne Cooler - $750
- 2 Vesta Champagne Flutes - $179 ... EACH!
Better keep those receipts! Not that this won't last or anything ...