Erin Andrews' Alleged Peeping Tom in Court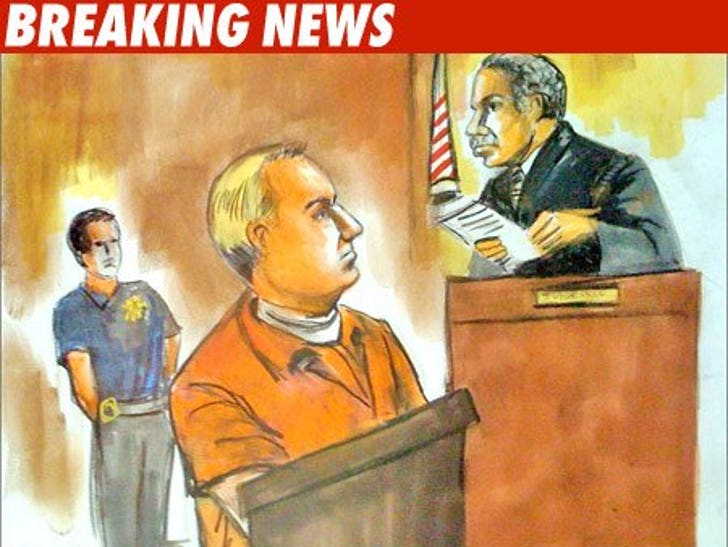 The alleged creep behind the Erin Andrews Peeping Tom videos arrived at a federal courthouse in Chicago moments ago -- wearing a traditional orange jumpsuit with handcuff accessories to match.
MIchael David Barrett -- who was arrested Friday at Chicago O'Hare International Airport -- has been charged with the federal crime of felony stalking.

KEEP REFRESHING FOR UPDATES!!!
UPDATE 11:25 AM PT: The judge just set a curfew for Barrett from 9 PM to 6 AM. Barrett is allowed to go to work and the doctor, if needed.
Barrett has to turn in his passport by tomorrow morning -- and his travel is restricted to northern Illinois ... except for when he as to travel to California for the case.
The prosecution says there are allegedly more video of different women on Barrett's hard drive.
UPDATE 11:20 AM PT: The prosecution just said Barrett's alleged actions were "planned and methodical" and called him a flight risk. They want Barrett under home confinement ... and don't want him to have access to the Internet.
The prosecution said two computers and two thumb drives belonging to Barrett were seized after a search warrant was issued.
The defense claims Barrett needs the Internet for work purposes -- and they don't want him under home confinement because it interferes with him raising his child.

Stay tuned for updates...