Bitter Bidder Sues over Michael Jackson Auction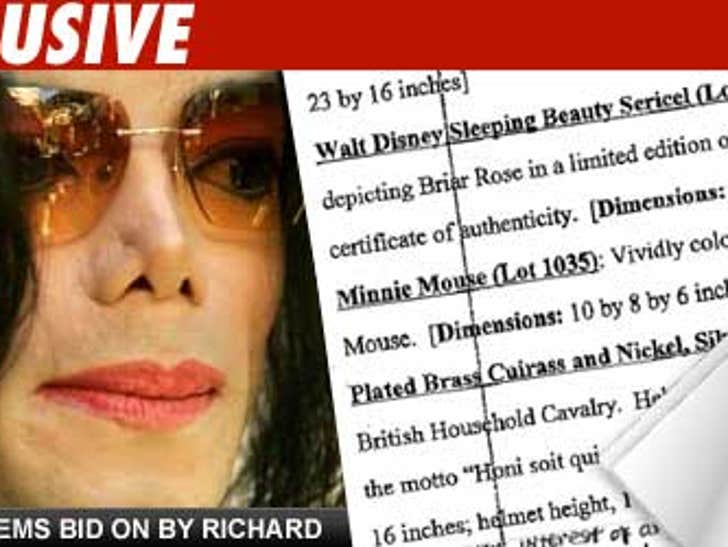 A man who claims to have placed the highest bids on 170 items in a canceled Michael Jackson auction is furious he was never given the goods -- and now he wants at least $5,000,000 to ease the pain of the monumental letdown.
Richard Lapointe just filed a lawsuit against Michael Jackson's estate and Julien's Auction House -- the company that put together a massive MJ auction that was supposed to go down in April of this year. Julien's and Michael ended up butting heads over the auction -- it was eventually canceled.
In the lawsuit, filed in L.A. County Superior Court, Richard claims he was the only (and therefore the highest) bidder on 82 items and "may have been the highest bidder on not less than 88 additional items."
Richard claims Julien's notified him in writing on April 11 and 14 that his registration was complete and his bids had been received.
Then, on April 15, Richards claims Julien's canceled the auction "despite having accepted bids."
He's asking for a minimum of $5 million -- because he claims that's the "true market value of the items" he was bidding on.
"He called us the day the auction was canceled and told us he has been emotionally damaged, and he asked what we would do to compensate for it. If he is that emotionally damaged, he can bet on the items when they come back up for auction on November 21st. Also, he accepted the terms on the bidder form which said the auction could be canceled at any time. "