Jon & Kate Plus a Court Date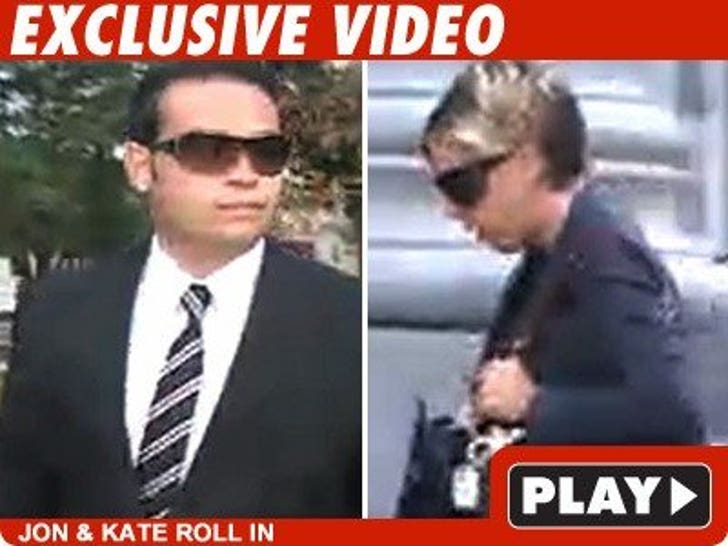 UPDATE: The brief hearing is over -- Jon and Kate are due back in court on October 26.

Jon & Kate Gosselin walked into Montgomery Courthouse in Pennsylvania just moments ago -- separately -- ready to battle over the $230,000 Jon allegedly withdrew from the bank account he shares with Kate.
Jon has fired back at Kate -- filing papers claiming she withdrew over $60,000 from their joint account this year without permission ... and that there's over $1 million that hasn't been properly accounted for.