LiLo Burglary Suspect Losing Friends Fast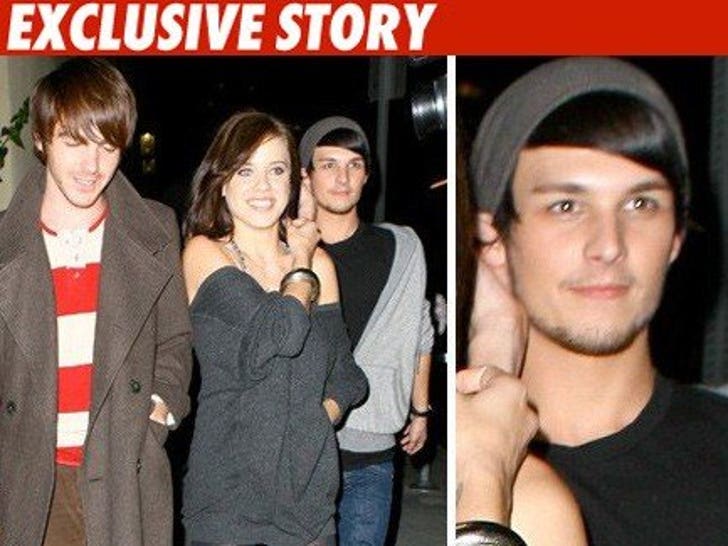 It's amazing how quickly your famous friends will dump you when you're accused of stealing ... from famous people.
Nick Prugo (right), who cops believe was a part of celeb burglaries of Lindsay Lohan and Audrina Patridge, was spotted out last week with Nickelodeon star Drake Bell (left) and Playboy Cyber Girl Tess Taylor (hot chick). But each of them tells TMZ they see Nick in a whole new light now.
Tess tells us, "I have known Nick for many years but have decided to distance myself after his recent incident. I really don't agree with his choices or the people that he has surrounded himself with. Drake Bell and I were at the Roosevelt when I happened to run into Nick inside. That picture of us three was taken as Drake and I were leaving, and it's pretty obvious Nick followed us out to get his picture taken. I am embarrassed to have ever been his friend."
Drake wasn't quite as harsh, saying, "I was introduced to Nick Prugo a while back from some of my friends. After we met I've hung out with him on different occasions, and he's even been over to my house a couple times. Sometimes when people have come to my house I've been wary of what they might do. With Nick I never felt that I had to be wary of him, but I'm definitely going to be careful now."