Khloe and Lamar -- Prenup Is a Done Deal!
Khloe and Lamar
Prenup Is a Done Deal!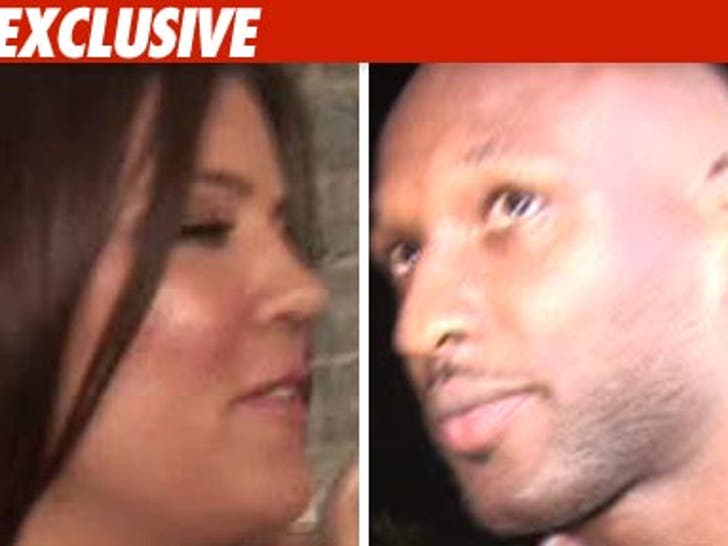 Khloe Kardashian and Lamar Odom have officially signed their prenup, TMZ has learned.
It was inked about an hour ago. Both Khloe and Lamar were together when they put pen to paper.
As we first reported, under the terms of the deal, Lamar keeps the $33 million salary he could make with the Lakers. Lamar will fund the joint account and give Khloe an annual lump sum that remains static throughout the marriage.
And, for good measure, Lamar agreed to pay for the home they plan to buy.