Lamar's In-Laws to Hold Court at Lakers Game
Lamar's In-Laws to
Hold Court at Lakers Game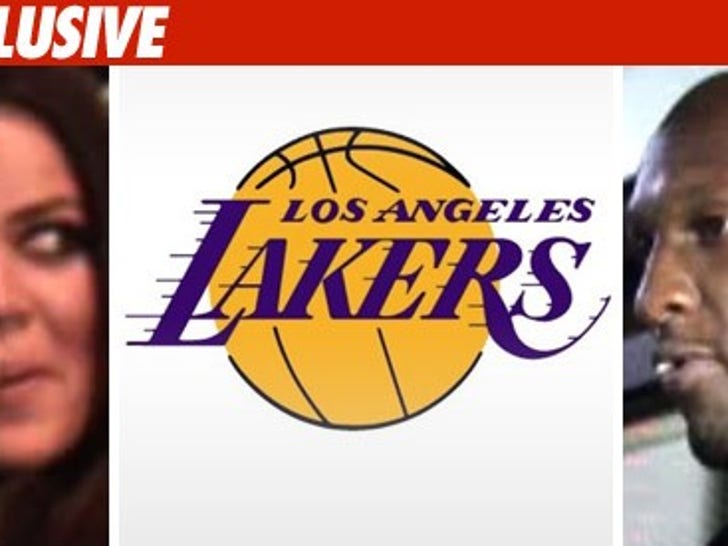 The Los Angeles Lakers are about to face another major team distraction: TMZ has learned the entire Kardashian family -- Kris, Bruce, Kim, everyone -- will be sitting courtside at the Lakers home opener Tuesday night.
Obviously, Khloe has a pretty good reason to ride the purple and gold bandwagon -- but does the rest of the fam really care about the team ... or just getting their faces on TV??
Sure there are tons of celebs at every Lakers game -- including Staples staple Jack Nicholson -- but is it a travesty for the ever kamera-lovin' Kardashians to try and steal the spotlight on the very night the Lakers get their championship rings?