Rehabbed NBA Star -- Sleeps Off Temptation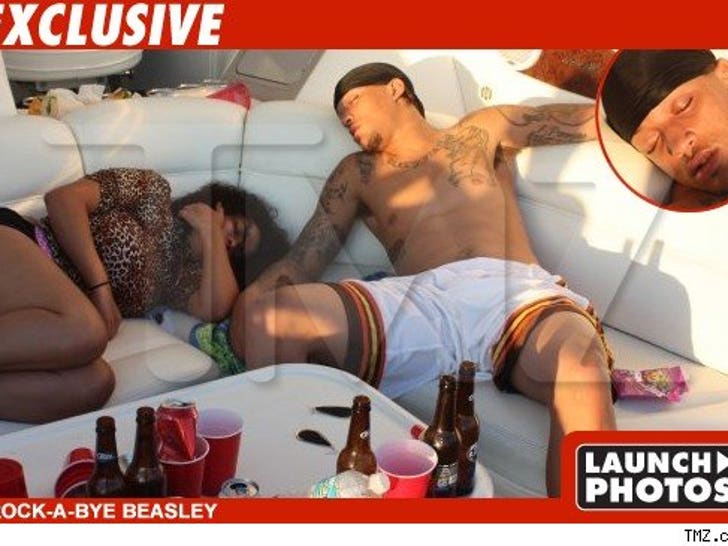 It looked like rehabbed Miami Heat forward Michael Beasley had drifted back into the danger zone, passing out in front of a table filled with open bottles of beer. But team officials claim there's more to these pictures than meets the eye.
The photos were taken Oct. 10, after the NBA star and a female companion boarded a boat in Miami Beach during the Columbus Day Regatta. We called team officials for an explanation -- due to the fact that Beasley just emerged from a stint in substance-abuse rehab last month -- and boy did they give us one:
TMZ spoke with Miami Heat exec Tim Donovan, who told us it was all part of a "fishing trip arranged by the team ... Michael was not drinking at all ... except for water and purple Gatorade."
Donovan also claims Michael's counselor was with him on the trip and the woman sleeping next to him is just a friend.
So why was Beasley passed out?? Donovan says Beasley was simply tired from practice earlier that day and needed some shut eye.