Burglar Bunch Had Eye on Mariah, Rihanna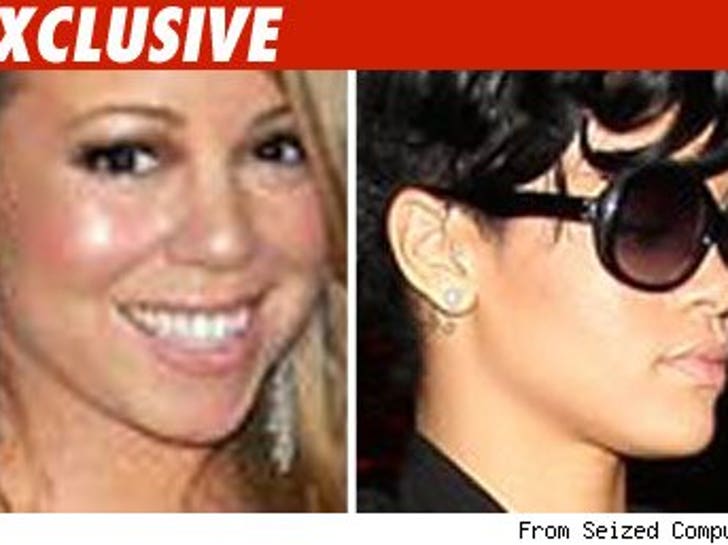 The Hollywood Hills Burglar Bunch allegedly downloaded photos of Mariah Carey and Rihanna on a computer they used to target celebrity victims.
One of the photos -- obtained by TMZ -- shows Rihanna wearing diamond stud earrings. The Mariah pic shows the singer wearing long, dangling earrings.
There is no evidence the gang burglarized either Rihanna or Mariah. As we first reported, there are pictures of other stars who the Burglar Bunch allegedly did hit, including Lindsay Lohan and Audrina Patridge.
We are putting a gallery together of other celebrities whose photos ended up in the alleged burglar's computer. We'll publish that gallery first thing tomorrow morning.

More Burglar Bunch Targets