Oprah -- Double Standard on Domestic Abuse?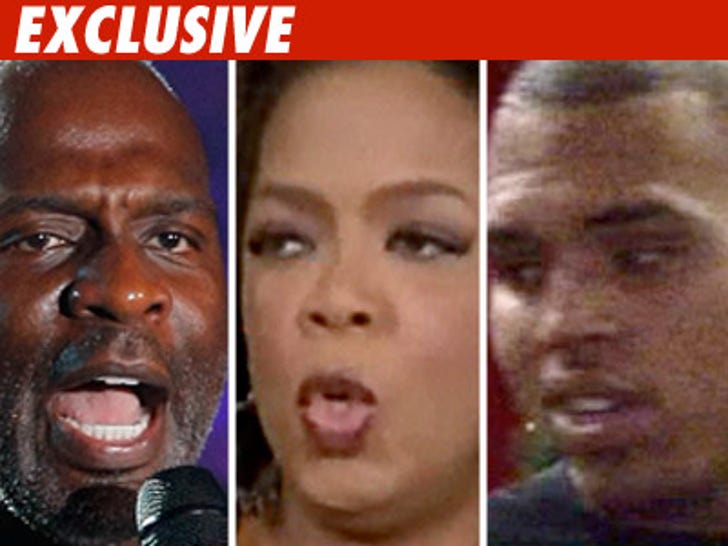 Oprah took a hard stand on Chris Brown, but just a few days ago the talk show host allowed another famous alleged woman-abuser on her show -- and now the victim says she feels betrayed.
The man in question is gospel singer BeBe Winans -- who is accused of shoving his ex-wife Debra Winans to the ground in front of their kids back in February. BeBe was on "Oprah" on Friday to pimp out his new gospel CD -- his domestic violence charge is pending until another court hearing next year.
Debra tells TMZ she's "hurt by Oprah's decision to have Bebe on the show" -- especially after she refused to have Chris Brown on her show in the wake of the Rihanna beating.
Calls to Oprah's people were not returned.