Kardashian Gets Pounded -- The Video
Kardashian Gets Pounded
The Video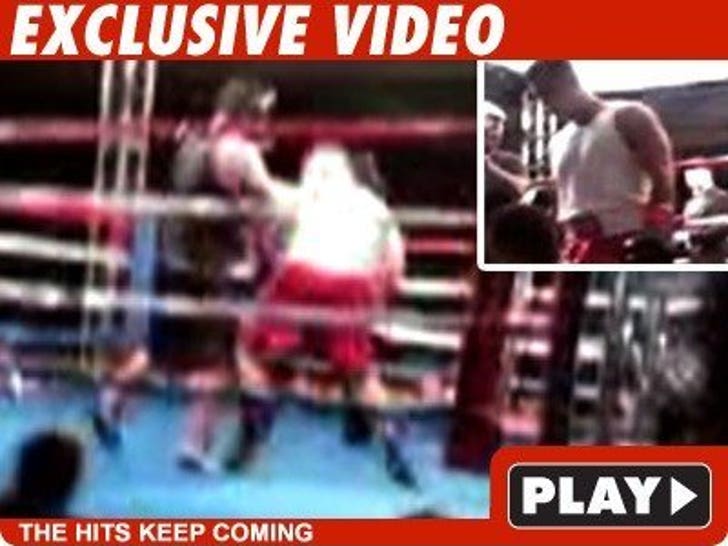 TMZ has just obtained the video of Rob Kardashian getting pummeled during a charity boxing match last night -- and dude didn't even last 10 seconds before hitting the ground!
According to sister Kim's Twitter, Rob (wearing red shorts above) was fighting against a dude "at least 25 lbs heavier than him" -- and the guy punched Rob's face while he was trying to fix his mask, knocking him to the floor.
The fight lasted a whopping 1:15 after that -- and Kim says Rob was taken to the hospital with a concussion.