Wu-Tang Entourage Arrested for Blowin' Smoke
Wu-Tang Entourage
Arrested for Blowin' Smoke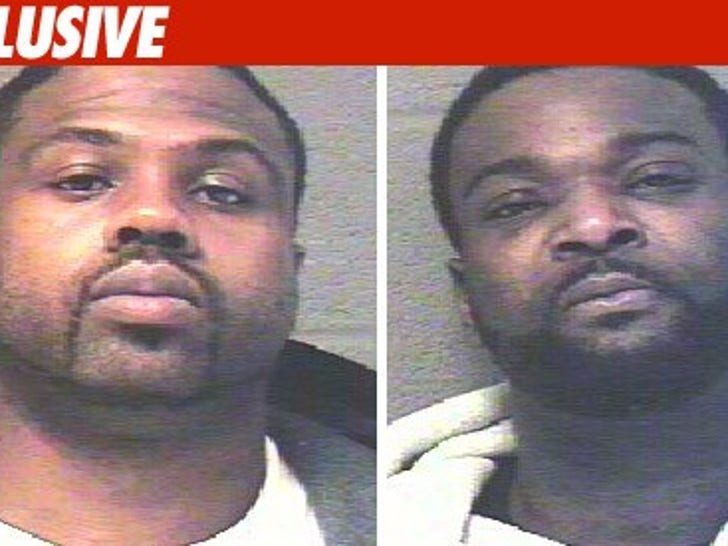 Two guys who kinda-sorta-sometimes perform with the Wu-Tang Clan rap group have been arrested in Arkansas ... on a tour bus that cops say was "filled" with marijuana smoke.
Ronald Bean (left) and Patrick Charles (right), aka DJ Mathematics and Streetlife, respectively, were busted last night after a routine traffic stop turned into a scene from "How High."
According to the police report, the officers opened the bus door and "could immediately smell the odor of burnt marijuana coming from the interior of the bus ... the bus was filled with smoke and the odor of marijuana."
The cops claim when they went onto the bus, they noticed "marijuana blunts and residue were laying in plain sight." Cops also claim they found 110 ecstasy tablets hidden inside a can and $8615 in cash.
In total, 8 men, including Math and Street, were arrested on suspicion of drug possession with intent to sell -- the bus driver was released with a speeding citation.