Aerosmith Breaking Up? Dream On!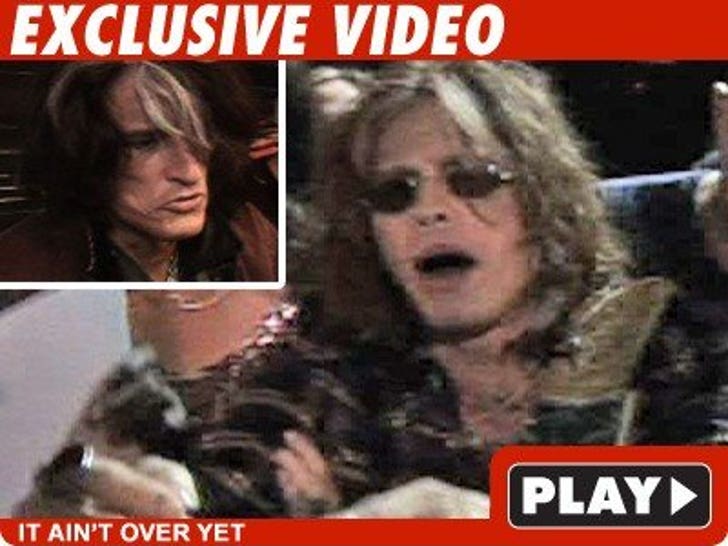 The Bad Boys from Boston aren't splitting ways after all -- because last night both Aerosmith frontman Steven Tyler and guitarist Joe Perry denied the break-up hoopla they helped create.
Steven, who was rumored to have quit the band, put it best: "There's absolutely no validity to rumor that
is breaking up, mutha f**ka!"