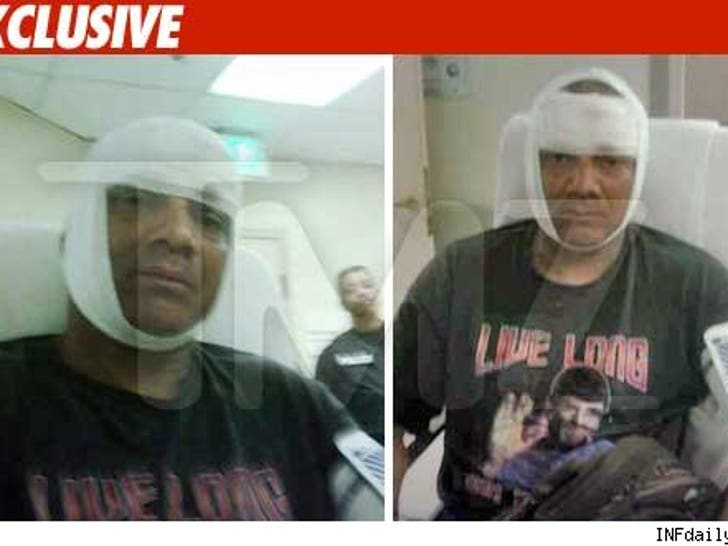 This is what it looks like when Mike Tyson punches you in the face.
Paparazzo Tony Echevarria got into it with Tyson yesterday afternoon at LAX. Both men were arrested. Tyson was taken to the police station ... Echevarria went to the hospital.
Tyson's lawyer, David Chesnoff, claims the photog was harassing Tyson, his wife and kid. Chesnoff claims some photogs followed the ex-champ into the bathroom, though he didn't say if Echevarria was one of them.
The photog got 5 stitches.
Pretty ironic -- his t-shirt says, "Live Long."