Pro Paddleboarder Spots Whale Tail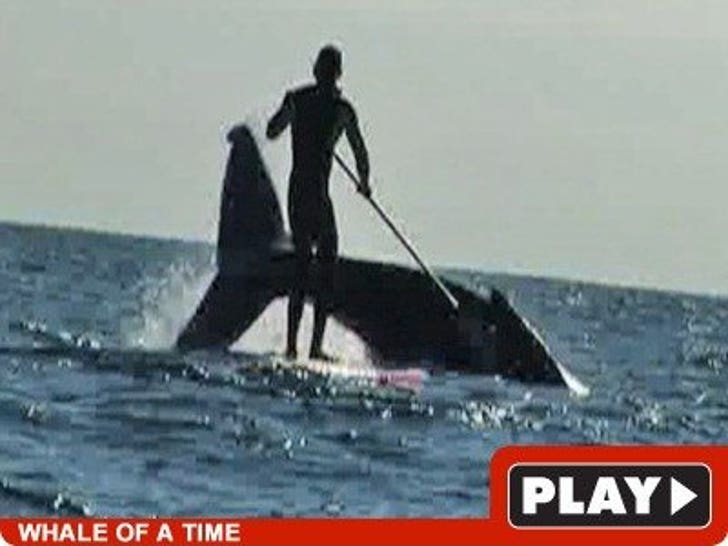 ... and not of the exposed thong variety.
While filming a TV project in September, paddleboarding champ Jamie Mitchell got up close and very personal with a humpback whale off the coast of Australia -- and the footage is pretty incredible.
At one point, the giant mammal was literally inches from
-- who never loses his footing.