Tiger Woods -- The Scene of the Accident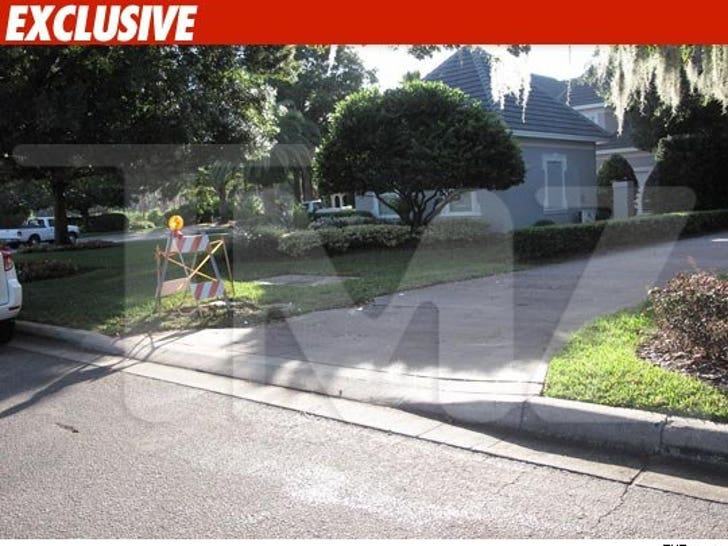 TMZ has obtained a photo of the aftermath of the Tiger Woods accident that occurred early this morning.
You can see a small barricade where the fire hydrant Tiger hit used to be. Remnants of debris can be seen scattered across the driveway -- possibly from when Tiger's wife smashed out the back window to help him.