Tiger Woods & Wife Argued Before Crash
Tiger Woods & Wife
Argued Before Crash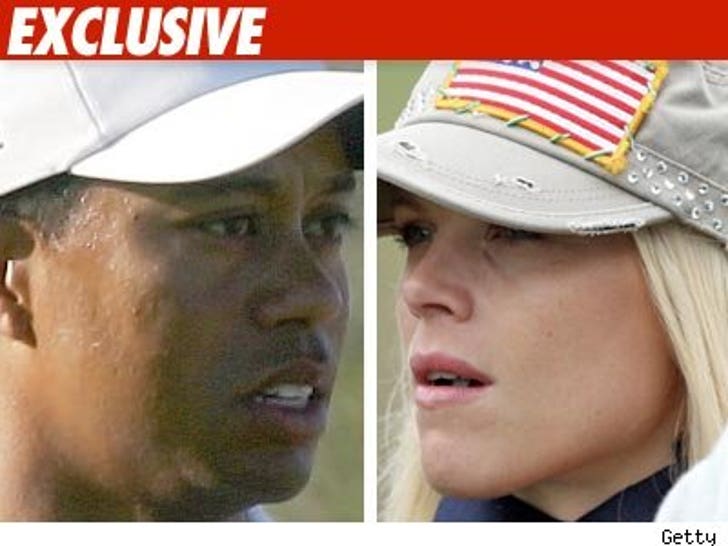 Multiple law enforcement sources tell TMZ Tiger Woods' early morning accident came right after an argument with his wife, Elin Nordegren
We're told Elin told cops about the argument at the scene of the accident and Tiger gave the same story to authorities at the hospital where he was treated.
One Florida law enforcement official called it "a domestic issue."
Elin apparently was able to forgive and forget -- according to Windermere Police Chief Daniel Saylor, Nordegren smashed out the back window of Tiger's car to help get him out.
UPDATE -- We're told the Florida Highway Patrol went to Tiger's house this afternoon to talk to him about the accident -- but they were turned away by his wife, who said he was sleeping. The FHP plans to try and talk to Woods again tomorrow.