Burglar Bunch Suspects -- We Didn't Do It!
Burglar Bunch Suspects
We Didn't Do It!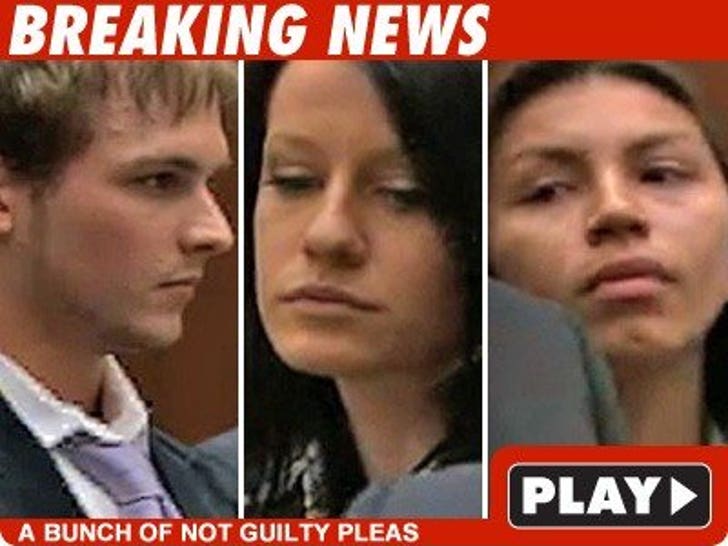 The Hollywood Hills Burglar Bunch are really just a bunch of innocent kids ... or at least kids who have now officially pled not guilty.
Nick Prugo was in court today and pled not guilty to eight felony burglaries.
Diana Tamayo -- not guilty to two felony burglaries.
Courtney Ames and Roy Lopez Jr. -- not guilty to one felony burglary.
Bail for Prugo and Tamayo was set at $20,000 -- for Lopez and Ames it was $50,000.
The gang will have a courtroom reunion in January.