Dough!!!! Domino's Pulls Out of 'Jersey Shore'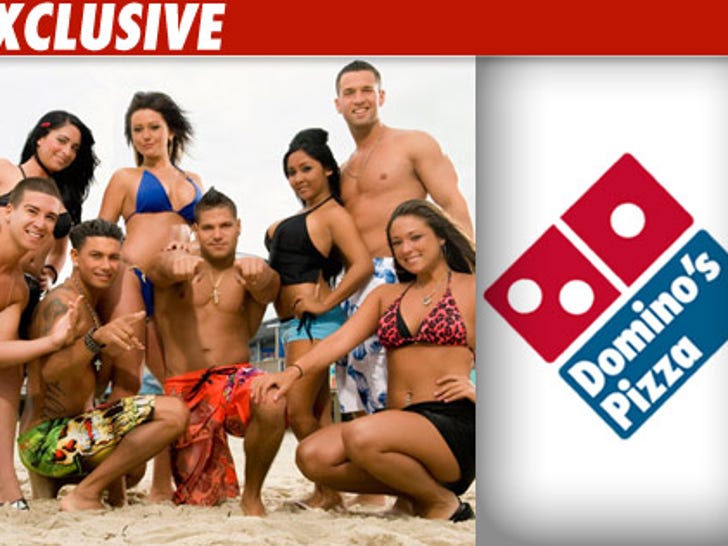 "Jersey Shore" isn't just offensive to Italian people, it's also offensive to Italian food makers -- and now Domino's Pizza wants their ads pulled from the MTV show ASAP.
Domino's just delivered a major blow to the reality show, instructing their media buyers to pull all Domino's commercials from future episodes.
A rep for the pizza giant tells TMZ, "The content of this particular program is not right for Domino's Pizza."
The announcement could mean a huge advertising opportunity for anyone selling hair gel, vodka, self-tanning products, steroids, hair-removal products, eye-liner, more hair gel, breast enhancements, cologne, energy drinks, Affliction t-shirts, fake nails and even more hair gel.
UPDATE: A rep for MTV tells us: "Jersey Shore" may not be for every sponsor or advertiser and we understand that."