Tiger Gets Order Blocking Nude Photos, Videos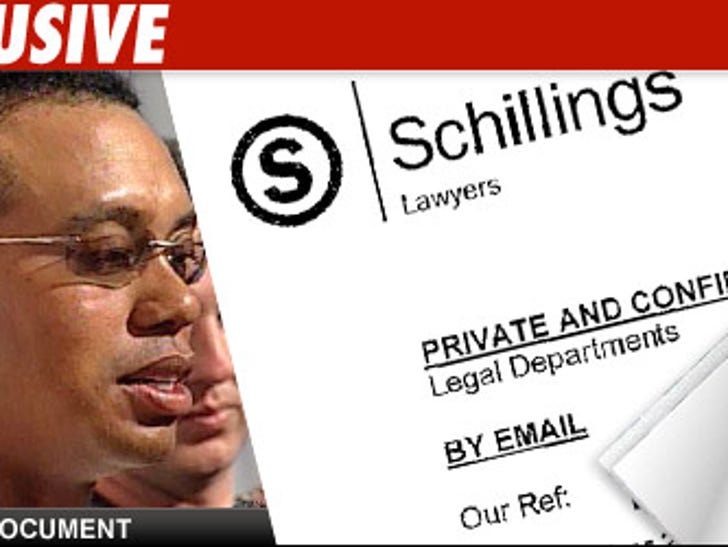 Tiger Woods' British lawyers have obtained a court order from the High Court in London, prohibiting British publications from publishing any nude photos and videos of Tiger Woods ... and TMZ has obtained copies of the documents.
Tiger Woods' lawyers sent a letter to multiple UK papers and blogs, stating the court order "prevents the publication of private and confidential information contained in the Order.... this Order is not to be taken as any admission that any such photographs exist, and in the event they do exist they may have been fabricated, altered, manipulated and/or changed to create the false appearance and impression that they are nude photographs of our client."
The court order also covers any possible videos. It blocks the publication of "any photographs, footage or images taken or obtained of the claimant [Tiger] naked or any naked parts of the claimant's [Tiger's] body or of him involved in any sexual activity."
The lawyer's letter says, "Our client is not aware of any images and in any event he would not have consented to any such photographs being taken nor would he have consented to the dissemination or exploitation of the same."