Jon Gosselin -- Backed Into a Corner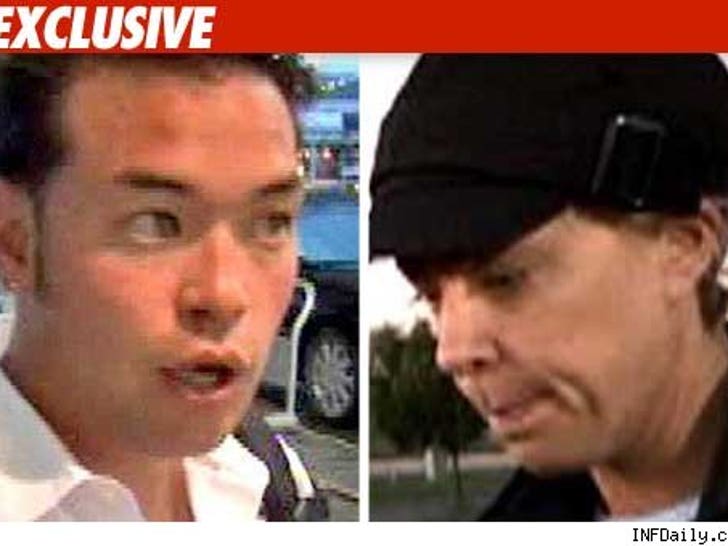 Jon Gosselin is in immediate financial trouble now that his divorce from Kate Gosselin is final ... because he got nailed with huge child support payments and has no real way of paying ... sources tell TMZ.
We've learned under the arbitrator's award, Jon must make huge child support payments -- we're told 5 figures a month. And here's the problem. TLC has now shut down Jon's ability to take outside jobs. The irony -- he did himself in.
We've also learned Jon was charged every penny of the $235,000 that he withdrew from their joint account. That amount was deducted from his piece of the settlement.
As for Jon's claim that Kate should be docked for money she withdrew ... we've learned Jon struck out. The arbitrator determined every penny she withdrew was for the benefit of the kids.
Under the terms of the divorce decree, Kate has primary custody and Jon gets visitation -- both Jon and Kate agreed to that in advance. And, they agreed, neither party would get spousal support.
Score a big one for Mark Momjian, Kate's lawyer.