Lil' Wayne -- Is That a Shotgun in Your Pocket?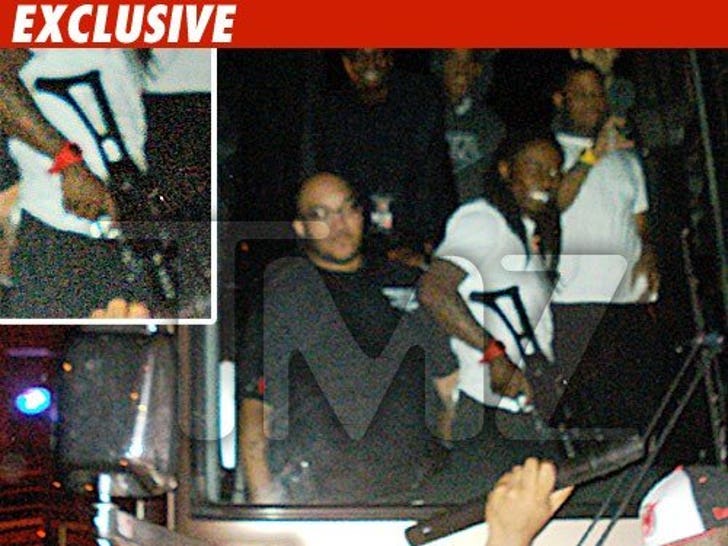 Lil' Wayne struck a deadly pose -- brandishing what appears to be a high-powered shotgun on his tour bus over the summer.
In the photo -- taken on July 27, 2009 in Pennsylvania -- Wayne's finger is on the trigger of the weapon while several people crowd around him in the front of his tour bus.
Three months after this photo was taken, Wayne pled guilty to a weapons charge stemming from a separate gun-related incident in New York. He'll begin a one year jail sentence for that crime starting in February.