Snooki from 'Jersey Shore' -- Bring It On!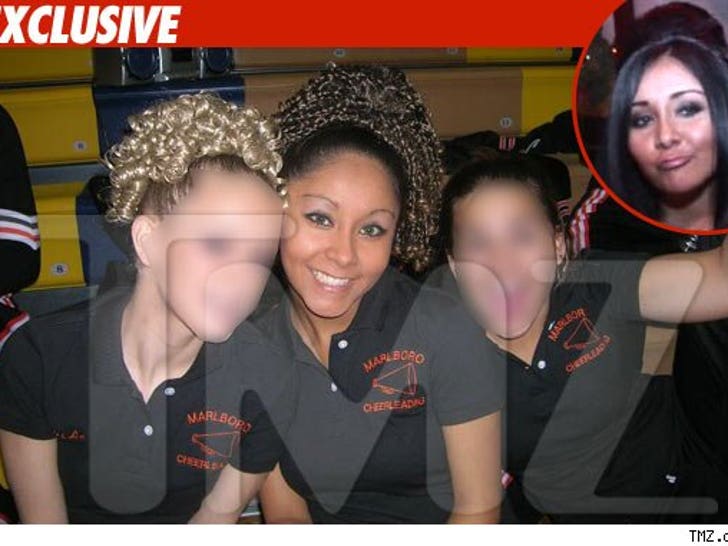 Before she was battling duck phones and sucker punchers on MTV's "Jersey Shore," Nicole "Snooki" Polizzi led battle cries -- as a cheerleader!
We got our hands on this shot of the Princess of Poughkeepsie at a cheer competition back in January 2006, modified poof firmly in place.
Brrr, it's cold in here, there must be some guidettes in the atmosphere!