Shaq Sued for Harassment - 'Shut Dat Bitch Up!'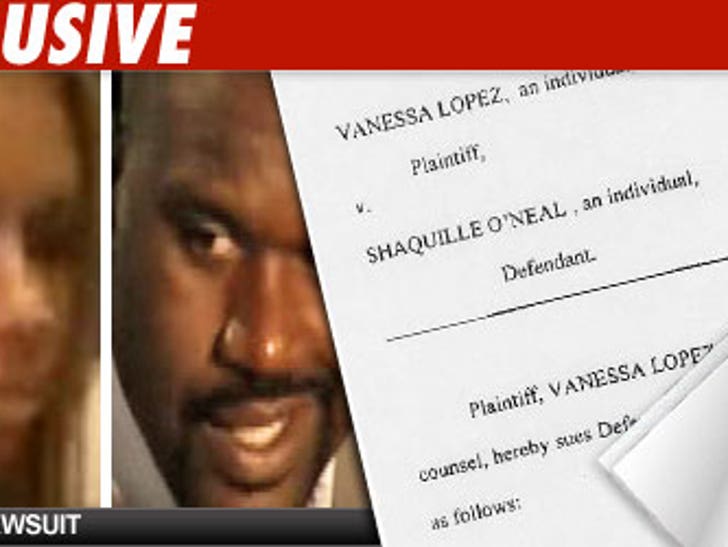 Vanessa Lopez has filed her harassment lawsuit against Shaquille O'Neal in Florida, in which she claims a menacing O'Neal sent a text message to a friend, saying, "dis is da numba shut dat bitch up!"
In the lawsuit, Lopez -- who claims to have been in a five-year relationship with Shaq -- says it went sour after Lopez missed her period and Shaq allegedly reacted by accusing her of sleeping with another guy.
Lopez says she ended the relationship, but then Shaq's large family -- and we're talkin' height -- got involved, making her fear for her safety. Lopez claims Shaq's 6'6" and 6'8" sisters made verbal and physical threats against her.
Lopez claims she was especially fearful of Shaq because "O'Neal is a large, powerful, wealthy man and a professional athlete" who has law enforcement connections and the right to bear arms.
And, Lopez claims, Shaq hacked into her voice mail and text messages, using sophisticated software.
Lopez, who is repped by Gloria Allred, is suing for unspecified damages.

Story developing...