'Real Housewives' Husband Popped for DWI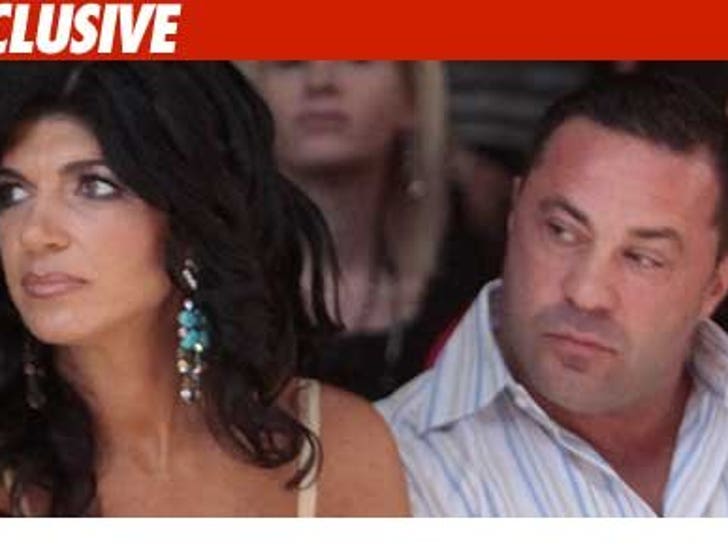 The husband of Teresa Giudice from "Real Housewives of New Jersey" was hospitalized early this morning after wrecking his car in NJ -- where cops from one town charged him with DWI ... and then cops from another town swooped in and arrested him over some outstanding warrants.
The Montville Township Police Department tells TMZ they responded to an emergency call made at 1:47 AM after a car struck a pole in Montville -- and when they arrived, Giuseppe "Joe" Giudice was at the scene.
We're told Joe was taken to the Morristown Memorial Hospital -- and after a blood sample was taken, Joe was charged with driving while intoxicated, reckless driving, careless driving, and failure to maintain a traffic lane.
Joe's problems didn't stop there. Cops say there were warrants out for his arrest in Clifton, NJ over some city ordinance violations -- so the MTPD handed Joe over to the Clifton PD, who locked him up and held him on $2,625 bail. He was released at 6:20 AM.