Arenas Arrives to Face Music in Gun Case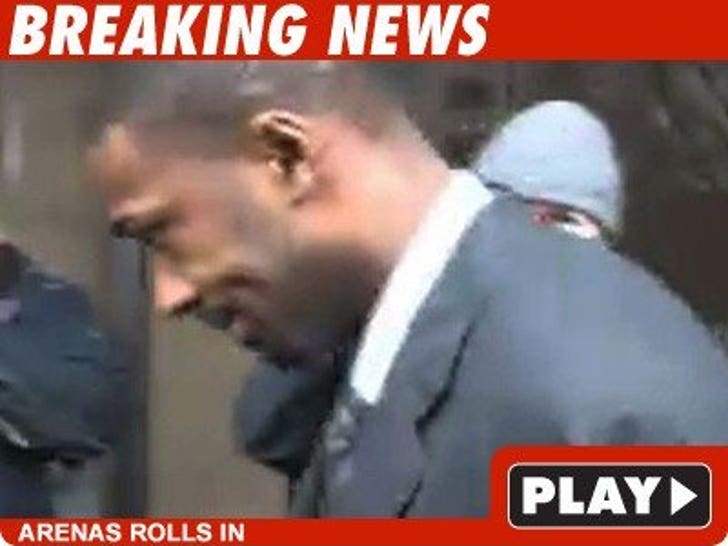 Washington Wizards star Gilbert Arenas just arrived at the courthouse in Washington D.C. ... presumably to cop a plea in his felony gun case.
As we have already reported, although Arenas has been charged with a felony in connection with the locker room standoff with teammate Javaris Crittenton, we're told he has struck a deal with the U.S. Attorney -- Arenas will plead either no contest or guilty to a misdemeanor gun charge.
We're in the courtroom and we'll let you know what goes down.