Charlie Sheen Goes to Hospital for Brooke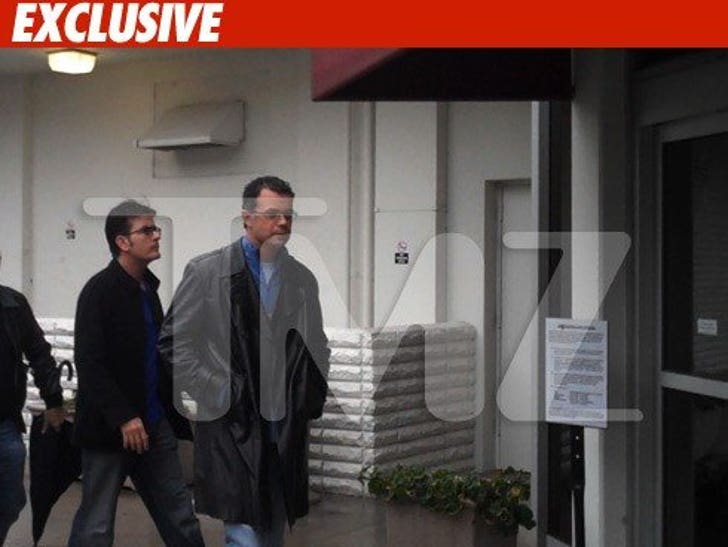 We've learned Charlie Sheen has just arrived at the hospital where his wife, Brooke Mueller, is in ICU.
As we first reported, Brooke was taken to an L.A. hospital and put in ICU -- we're told she has a fever of 105 and possibly pneumonia. Sources connected with Brooke say the problem is related to oral surgery she had earlier in the week. She is being treated with antibiotics.
Charlie arrived with two friends, including Mark Burg, Executive Producer of "Two and a Half Men." We're told Charlie is living in Burg's guest house, because of the protective order.
The protective order does not say the parties cannot be in the same room. It says they cannot have direct contact or direct communication. Therefore, Charlie could theoretically be in the same hospital room, without speaking to Brooke.
UPDATE: We just obtained court docs, filed earlier this week, that describe Brooke's medical issues. Her lawyer, Yale Galanter, told the court Brooke had a "medical emergency with regard to an oral infection" and needed 72 hours to recover. That's why the hearing on modifying the protective order -- originally set for today -- was moved to Friday. It's unlikely Friday's hearing will take place.