Kim Kardashian Gets Protection from 'Stalker'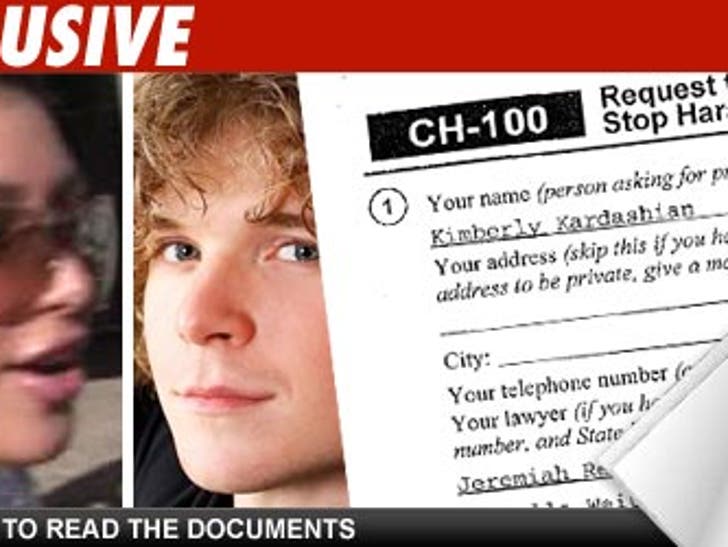 Kim Kardashian says she has a crazed stalker who has been following her ... and she believes he's an immediate threat to her -- this according to a restraining order obtained by TMZ.
Kim says Dennis Shaun Bowman started by tweeting her last September, telling her how much he loved her.
According to the docs, filed by attorney Jeremiah Reynolds, Bowman then moved from Georgia to Calabasas, California -- where Kim lives -- to get closer to her.
In the ensuing months, Kim claims Bowman started showing up at Kim's appearances in the L.A. area acting bizarrely, sometimes wearing joker face paint.
At one point Bowman tweeted Kim, asking her not to be angry at him for missing a phantom dinner date they were supposed to have in Atlanta.
Bowman believes he's in a love relationship with Kim, according to the docs.
Things got really scary when Bowman started tweeting Kim's boyfriend, Reggie Bush, challenging him to a fight.
And, according to the docs, LAPD's Threat Management unit advised Kim the threat was serious enough that she should get a restraining order.
Under the order, Bowman must stay 500 yards away from Kim Kardashian and have no contact with Kim.