Jersey Whore -- Ronnie Gets With Other Woman
Jersey Whore --
Ronnie Gets With Other Woman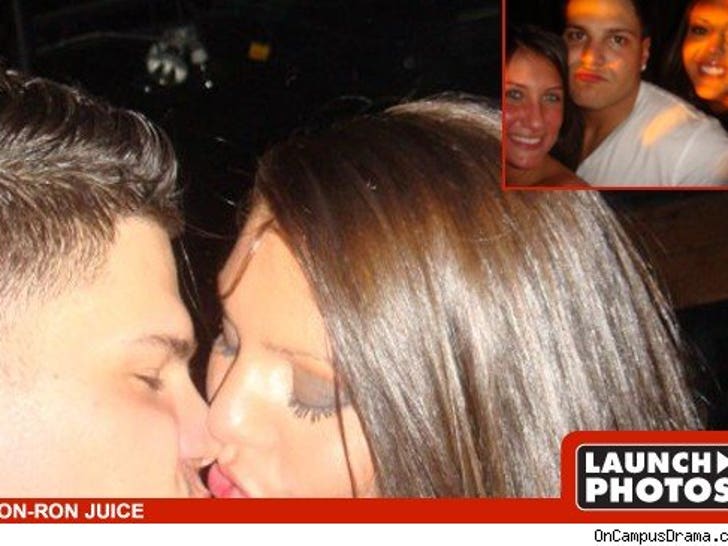 "Jersey Shore's" Ronnie might have some serious 'splaining to do -- cause dude was super close to some chick in a bar this week who wasn't his girlfriend Sammi "Sweetheart."
Anthony Pisciotto Jr., owner of OnCampusDrama.com, shot these pics of Ronnie oozing his Ron Ron Juice all over a couple of non-Sammi guidettes on Long Island.
TMZ spoke with a rep from the bar -- the Dublin Down Tavern -- who confirmed Ronnie was there on Tuesday hosting an event ... but his GF was nowhere to be found. No word on who the mystery woman is.
FYI -- Ronnie's Facebook profile still says that he's in a relationship. Check back tomorrow.
Never fall in love on the "Jersey Shore."
UPDATE: Apparently Ronnie and Sammi broke up during the taping of the "Jersey Shore" reunion show, which aired last night ... looks like it didn't take long to move on.