'Heroes' Star Busted for DUI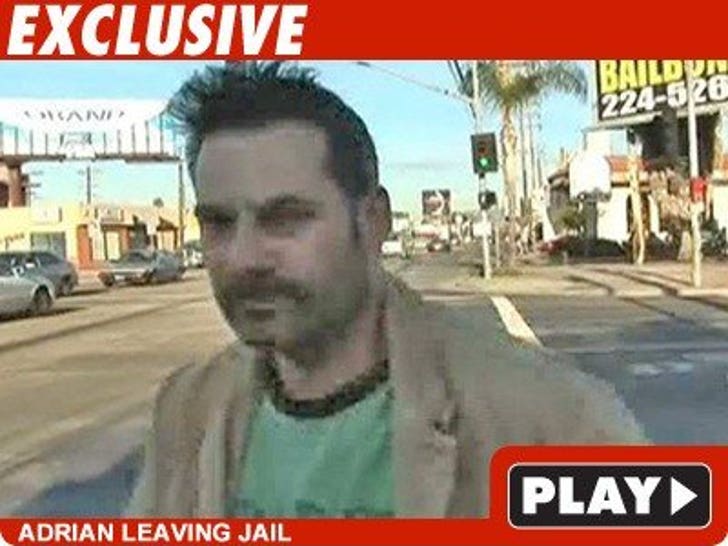 Adrian Pasdar -- the guy who plays the flying Senator Nathan Petrelli on "Heroes" -- was busted for DUI early this morning after cops say he was burning rubber and swerving all over a Los Angeles freeway.
TMZ has learned 44-year-old Pasdar was arrested at 2:59 AM after cops clocked him going more than 90 mph on the 405 Freeway in L.A. We're told cops also noticed Pasdar was "failing to maintain his lane."
, when cops approached Pasdar's ride, they detected the odor of alcohol -- and decided to give him a field sobriety test. Pasdar was eventually placed under arrest for suspicion of DUI.
Pasdar -- who is married to Dixie Chicks singer Natalie Maines -- was taken to a nearby jail, where he was booked and placed behind bars. He's listed at 5'10" and 175 lbs.
His bail was set at $15,000 -- we're told the bail amount was so high because the actor refused to take a breathalyzer.