Kim K.'s Full Back Protected at the Super Bowl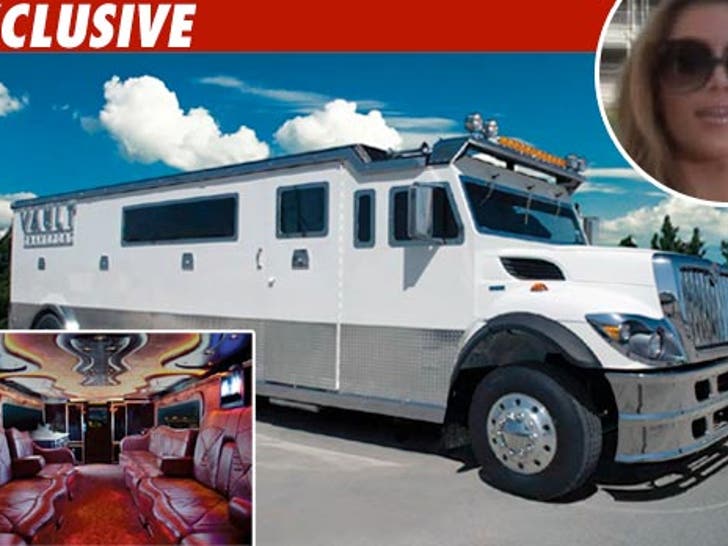 The New Orleans Saints' luckiest charm -- Kim Kardashian's booty -- is gonna be the most protected back at the Super Bowl this year ... because it's set to be chauffeured around Miami in a veritable fortress on wheels.
TMZ has learned Reggie Bush's favorite asset will be hitting the town on Super Bowl weekend in a Vault XXL2 Limousine by Armor Horse -- which is a tank/limo hybrid built with composite ballistic panels and bullet-resistant windows.
And that's not all: Both doors on the limo are fitted with emergency gun ports -- so, whether the limo is rockin' or not ... it's best if you don't come a knockin'.