Renee Zellweger Car Crash at Bradley Cooper's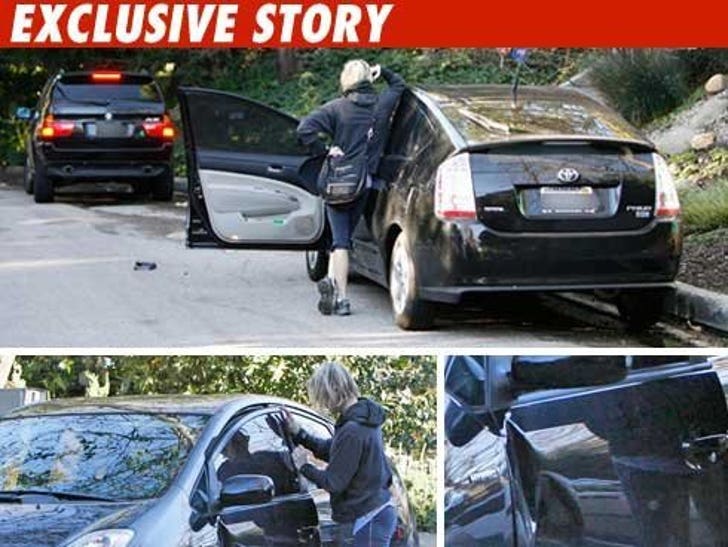 Renee Zellweger got nailed today in Pacific Palisades.
For some reason Renee was visiting Bradley Cooper's new house sometime before 9 AM. Bradley hasn't even moved in yet and he was nowhere in sight.
Renee parked her Prius on the street and got out. When she eventually returned to the car at 9, she opened the driver's door to get in, when an elderly woman in a BMW almost took Renee and the door out.
Renee was unscathed but her door got nailed.
Fifteen minutes later Bradley showed up and Renee hitched a ride.