'Jersey Shore' Cast, MTV Strike Deal
'Jersey Shore'
Cast, MTV Strike Deal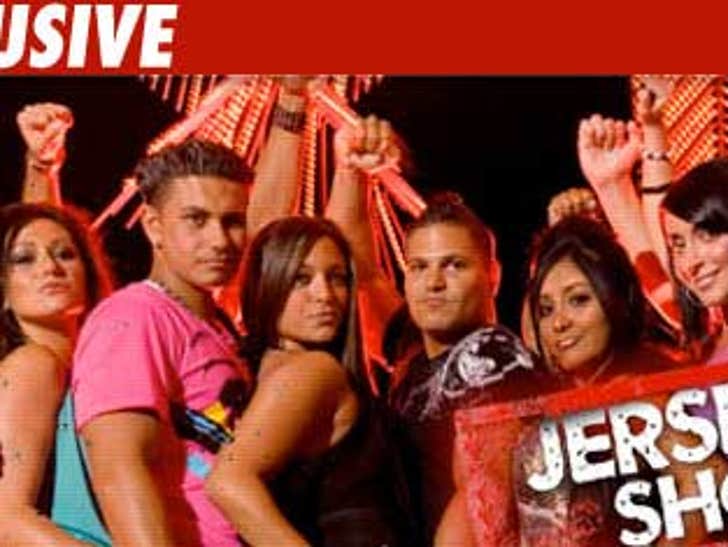 The entire "Jersey Shore" cast has agreed in principle to come back on board for Season 2 ... sources connected with the negotiations tell TMZ.
As we first reported, MTV gave The Situation, Snooki, Pauly D and the rest of the crew a deadline of today at the end of business, or else they'd all be replaced. We know the offer on the table was $10,000 per episode ... we do not know the magic number that ended the stalemate.
We're told lawyers are trying to work out specific language and terms and they're all hoping they can put a bow on it tonight.

UPDATE: We've learned Vinny accepted MTV's $10,000 per episode offer. We're told one of the terms the lawyers are hammering out is the number of appearances the cast can make outside the show. Cast members -- especially Snooki, Pauly D and The Situation -- want the right to appear at as many as four clubs and other venues a week ... where they've been raking in good money in appearance fees.