Rob Schneider -- To Be or Not to Be ... Married?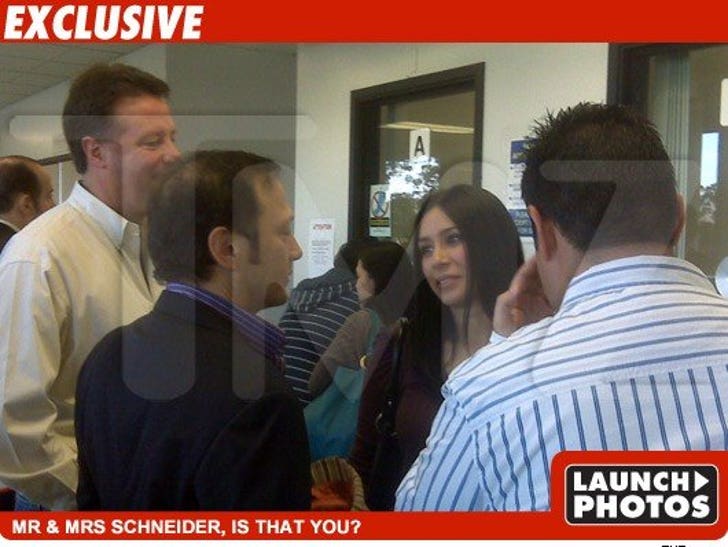 Rob Schneider traveled miles away from Los Angeles to the courthouse in Norwalk ... the place where people get marriage licenses -- dressed to the nines with an attractive female companion ... but his rep says he didn't get married.
Schneider might have gotten the license with plans to get married in the future -- but the rep says he "didn't share his plans."
Either way -- check out the potential Mrs. Schneider. Not bad, Deuce Bigalow ... not bad at all.