Kate Walsh Scores in Divorce Settlement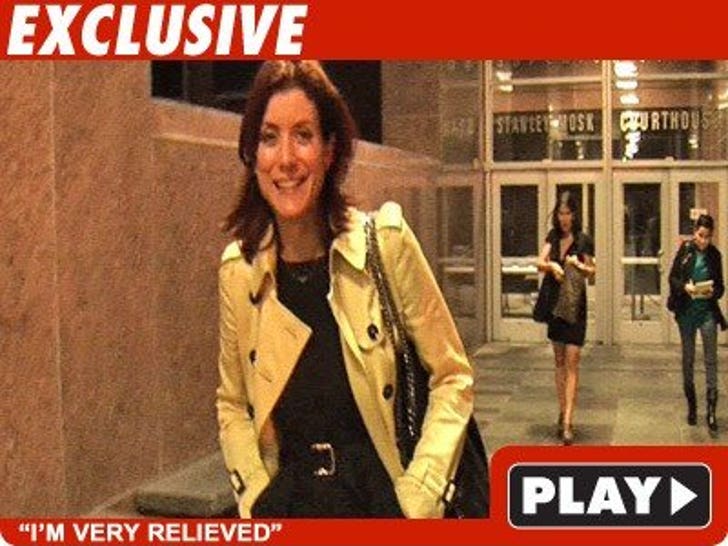 Kate Walsh has settled her nasty divorce with Alex Young, and Kate did pretty well for herself ... sources tell TMZ.
We got this video of the "Private Practice" star leaving court late yesterday with her lawyer, disso queen Laura Wasser. Walsh and Young were in court all day hashing out the settlement.
Here's what TMZ knows: Alex wanted several million bucks, but according to
, he ended up with $627,000 for his share of the community property. Alex wanted spousal support but was shut down by the judge. Kate gets the house. They split the artwork and furniture.
Alex also gets half the residuals for the "Grey's Anatomy" and "Private Practice" episodes Kate filmed while they were married.
There are mutual restraining orders prohibiting each from harassing the other.
Mind you ... they only lived together as husband and wife for 14 months.