Restraining Order in Dennis Hopper Case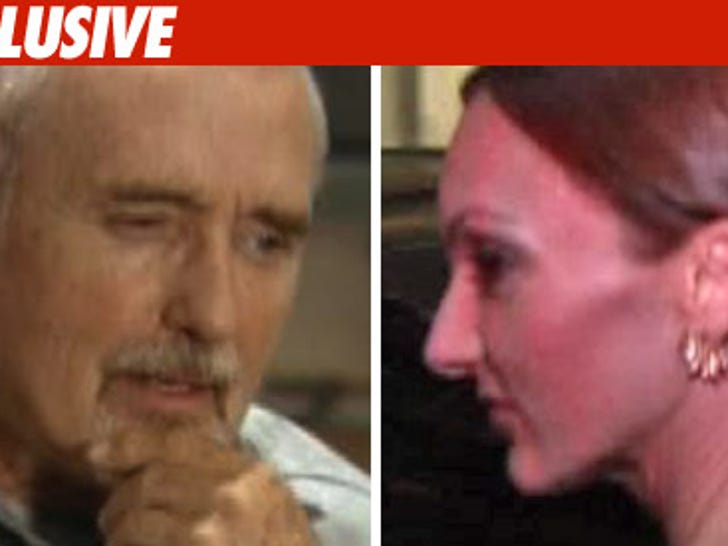 TMZ was in court this morning in the Dennis Hopper/Victoria Hopper divorce case, where the judge just ruled Victoria must stay 10 feet away from Dennis, his adult son, Henry, his daughter, Marin and his assistant, Emily Davis.
The judge also ruled Victoria may not enter the main Dennis Hopper residence in Venice, CA or any other portion of the property other than the unit where Victoria is currently living. The judge ruled Victoria can stay in the unit until the agreed date in the prenup. As we first reported, under the prenup, Victoria must leave the unit on March 11 -- 60 days after the divorce petition was filed.
The judge also gave Dennis visitation rights to their daughter, Galen, every day between 5 and 7 PM.
She will also get the exclusive use of their 2002 Jaguar.