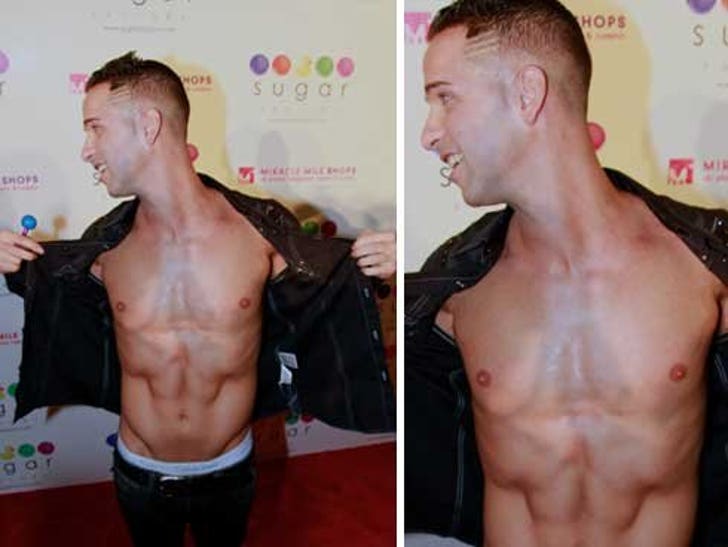 Once again "Jersey Shore's" The Situation did the only thing he seems to know how to do, besides workout, tan and pick up skanks: Show off his overexposed hairless abs.
The 27-year-old did his tired routine at a Suger Factory event in Vegas this weekend.
Time to cancel this Situation comedy?