'Family Ties' Kid -- New Mug Shot Lacks Luster
'Family Ties' Kid
New Mug Shot
Lacks Luster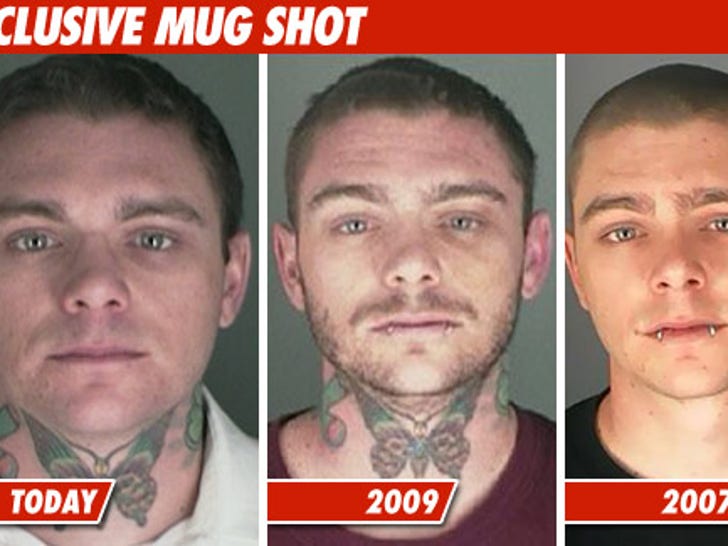 TMZ has obtained the newest, face piercing-less, mug shot for Brian Bonsall -- that adorable kid from "Family Ties" -- who was arrested today after allegedly failing a drug test.
Authorities in Boulder, Colorado say the 28-year-old had weed in his system, a direct violation of his bond in an ongoing assault case. Brian's lawyer says the former kid star needs the green stuff for headaches -- but has no medical marijuana card.
Bonsall was already in court for an incident in 2009 -- in which he allegedly smacked a friend in the face with a bar stool. He plead not guilty to the assault charge.
But as you can see from the trio of mug shots, Bonsall is no stranger to trouble --he was arrested back in 2007 for allegedly beating up his then-girlfriend.
At least he took out the lip rings.