The Undertaker Survives Fireball to the Face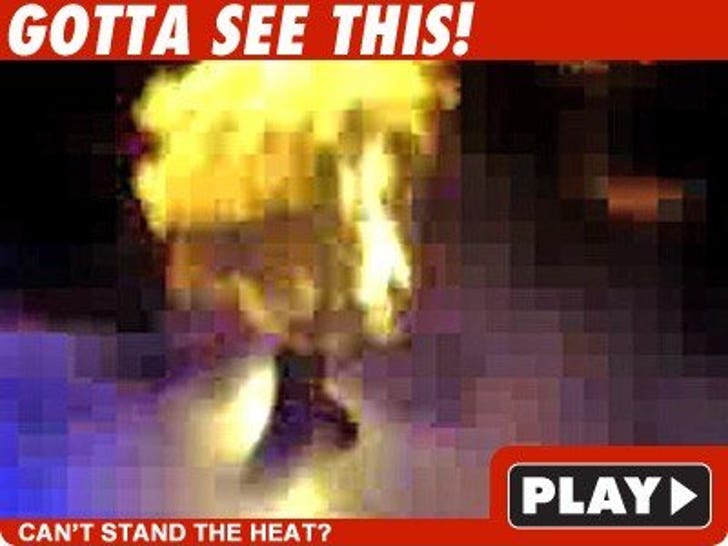 Not everything in wrestling is fake -- and last night during a WWE event, a real fire mishap engulfed The Undertaker in flames!
In a truly scary moment during the Elimination Chamber event in St. Louis, some rogue pyrotechnics went off during The Undertaker's entrance -- and the WWE star was caught in the middle of a giant fireball.
But instead of doing the stop, drop and roll, the wrestler shook it off, threw his jacket to the floor and entered the ring.
We're told he was checked by medics before his match -- and his only injury was comparable to a sunburn on his chest.