And Best Picture Goes to ... 'Jersey Shore'?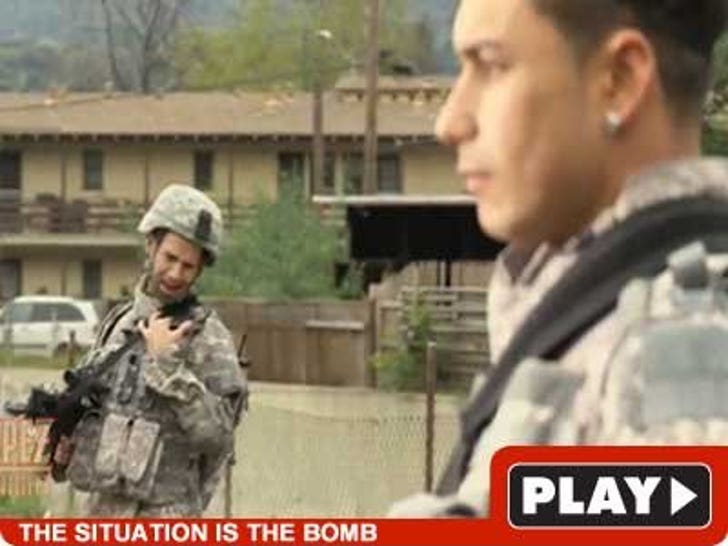 We're pretty sure The Situation, Pauly D and Ronnie were not in "The Hurt Locker" -- but if they were, this is what it would look like.
It's all part of a series for "Lopez Tonight" where the "Jersey Shore" peeps reenact scenes from this year's Best Picture list. The "Hurt Locker" clip airs Monday night -- and scenes from "Avatar," "Up In The Air," "Precious," "Inglourious Basterds" and "The Blind Side" will air throughout the week.