Lil Wayne -- Mouths Off Before Jail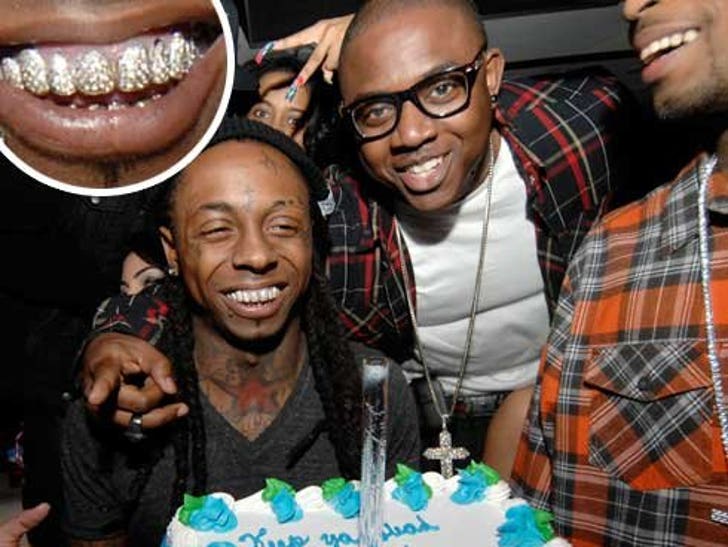 Two days before starting his one year jail sentence for a gun charge, Lil Wayne showed off his refurbished, replacement teeth at his going away party at LIV in Miami on Sunday.
As TMZ previously reported, the NY judge allowed Wayne to visit the dentist a few days ago -- so the rapper could swap out his $150,000 diamond teeth for some less expensive chompers before he checked into the slammer.
At his going away party, Weezy got a cake that read "Keep Ya Head Up" -- unfortunately, it doesn't mention anything about keeping his mouth shut.