Gosselin, Lysacek -- Ready to Rumba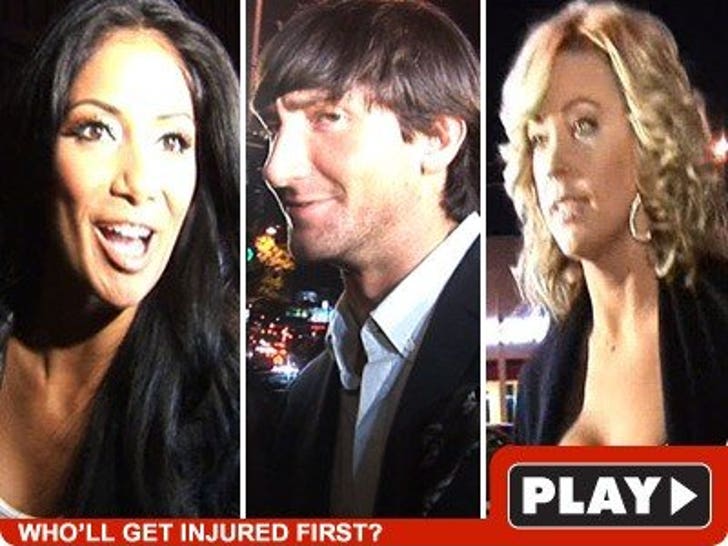 Minutes after the new crop of celebs were announced for "Dancing with the Stars," they were already doing what the "Dancing" people do best -- partying it up in Hollywood!!!!
Kate Gosselin, Olympian Evan Lysacek, Pussycat Doll Nicole Scherzinger, Chad Ochocinco, privacy deficient Erin Andrews, some hot British guy named Aiden Turner and "Reno 911" star Niecy Nash all showed up to STK last night to kick off the new season.
Pamela Anderson, "Bachelor" Jake Pavelka, moonwalker Buzz Aldrin and Shannen Doherty are also in the cast ... but they didn't make it out with the fun bunch last night.
Buzz's wife Lois went in his place -- that woman could be crazy entertaining this year.