Cinnabun Still Needs Helping Hand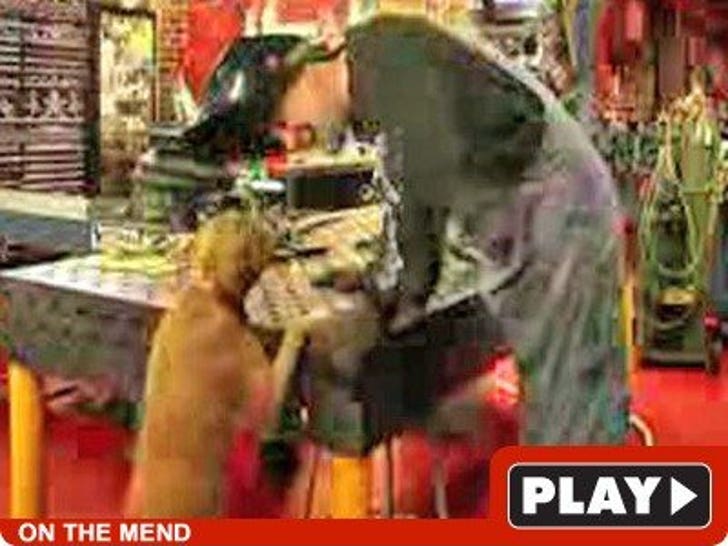 Jesse James' once lost pooch Cinnabun has pretty much recovered from her three week disappearance -- but she still needs an extra lift to jump up on those West Coast Choppers work benches.
The adorable pup specializes in kissing Sandra Bullock's hubby and wagging her tail.
Jesse tells us Cinnabun is doing great and is incredibly spoiled.