Sandra Bullock's Hubby -- Problems, Problems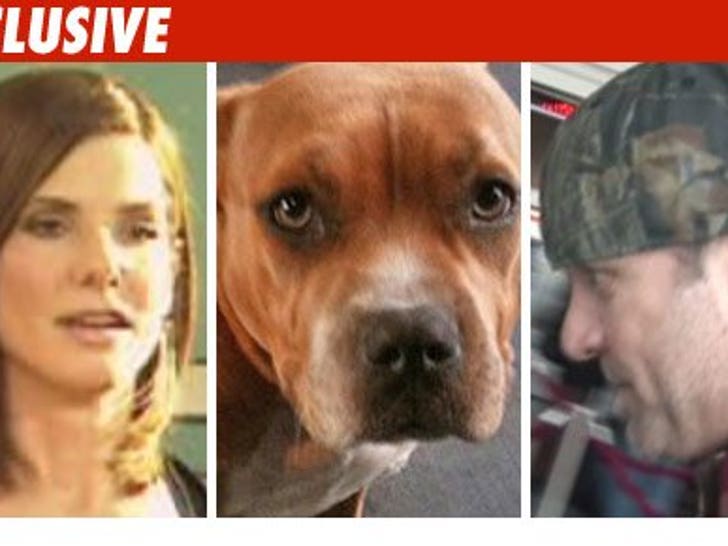 Sandra Bullock's husband, Jesse James, may be juggling two problems. In addition to reports that he may have had an affair with a tattoo model, his dog, Cinnabun, is missing ... again.
HomeAgain, the tracking company that monitors microchips in pets, tells TMZ a report was filed with the company Monday saying Cinnabun had turned up missing. The company wouldn't say who filed the report.
HomeAgain sent emails out yesterday to residents in the Long Beach area -- in the vicinity of West Coast Choppers, where James kept Cinnabun -- saying, "I am asking for your help in finding my lost dog, Cinnabun." The email goes on ... Cinnabun was last seen wearing an orange, printed collar with her name and phone number. The dog is still missing.
And there are reports that Sandra moved out of the couple's Long Beach home on Monday -- the same day Cinnabun went missing.
Jesse was spotted out and about this morning in Huntington Beach ... wearing his wedding ring.
Think Sandra is still wearing hers?